The fastest and largest growing sub-population of students in the United States are English Language Learners (ELLs). According to the Pew Research Center, public school students comprise 28% of LatinX students. This is an exciting opportunity for educators to focus on boosting multilingual learners' academic achievement and learning outcomes.
FEV Tutor is approaching this opportunity by prioritizing inclusive policies and proactive practices in the ELL community. Given technology's unprecedented barriers and limitations, more individual attention and support are needed so students can thrive. FEV helps bolster this support by taking a collaborative approach to delivering live, high-impact, 1:1 virtual instructional lessons and homework help to K-12 learners.
Multilingual Educational Approaches
| | |
| --- | --- |
| | Honor a student's identity by integrating their home language and English into their education |
| | 1:1 virtual environment to practice reading, writing and speaking English with a consistent tutor matchup |
| | Champions of inclusive policies and proactive practices to support student empowerment & achievement |
FEV incorporates the Universal Design for Learning Guidelines (UDL) into our curriculum, platform, and assessment design. The research-based UDL Guidelines are incorporated to create a learning environment that will reach the maximum number of students while minimizing barriers to learning. We focus on removing these barriers through multiple means of engagement, like our Language Toggle Tool, Text-To-Speech function, and more.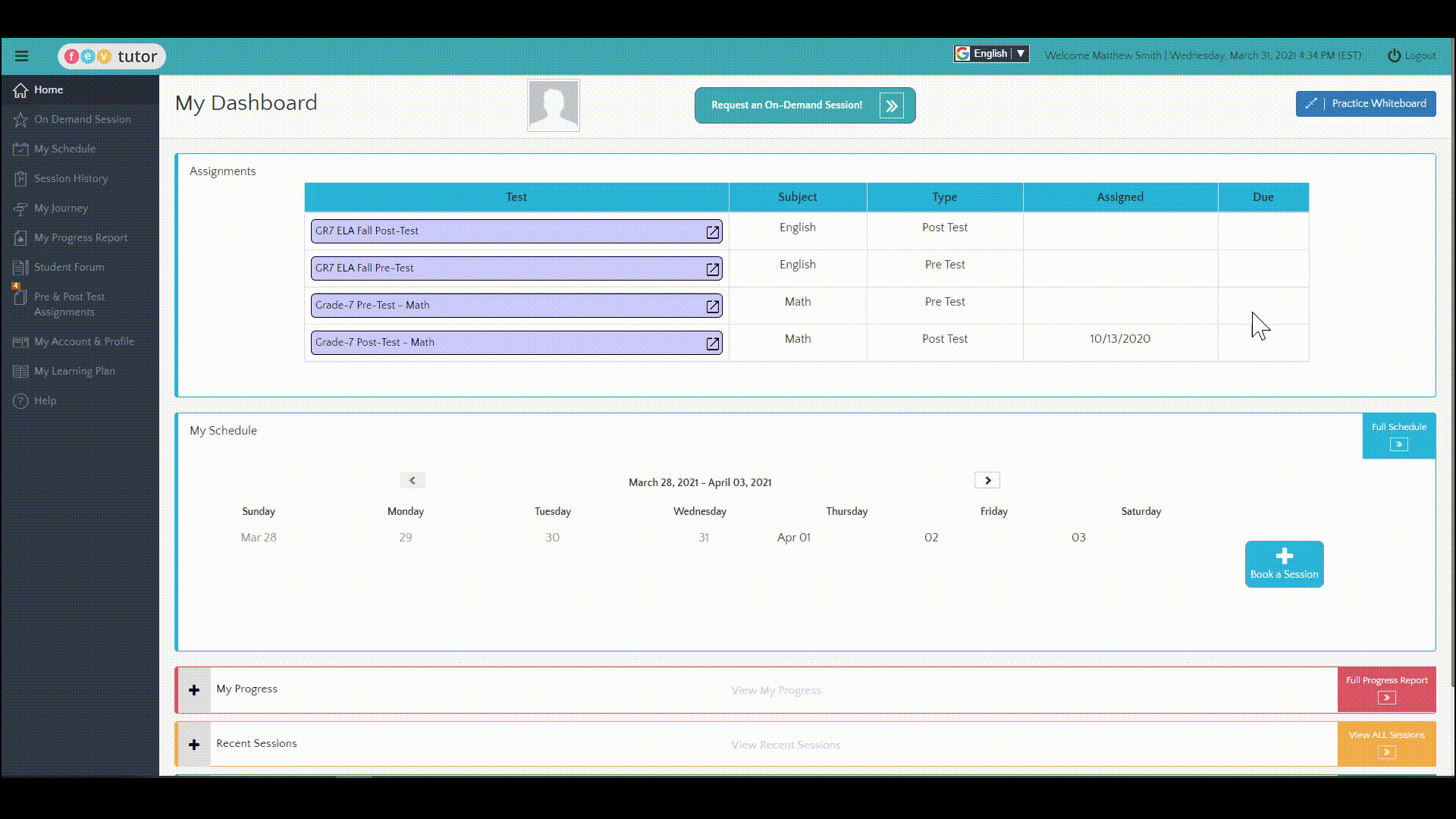 Students can toggle between 40 different languages!
FEV Tutor operates under the belief that all students and families should have access to culturally competent communications and education efforts. Our FEV Tutor platform is based on an English Immersion Model with multilingual site capabilities to guide every student with language adaptation, which accelerates learning outcomes for ELL students:
Dynamic English Immersion Model
One-to-one, safe, and inclusive virtual environment to practice reading, writing, and speaking English with a consistent tutor matchup.

Technology-Enhanced Language Adaptation
Tools empower students to toggle communication and content back and forth from English to their preferred learning language to bridge the communication gap. Tutoring is available in over 40 languages via this multilingual tool.

Track Record of Success
Over 11 years of experience with scaled district implementations to accelerate learning outcomes for Level 2 ELL students (and higher).

Bilingual Family & Student Engagement Team
Multilingual Family and Student Engagement Team to connect and educate EL families on the availability and importance of tutoring. Members of the FSE team offer weekly, multi-touch communications and other engagement services that help keep tutoring session attendance high and critical family stakeholders informed.
Resources for Students, Parents, & Partners
At FEV Tutor, we acknowledge the importance of involving key stakeholders, like school administrators, educators, and parents/guardians. For this reason, all our materials are in both English and Spanish.
Please view our Responsive Education for ELL Students: 1:1 Tutoring flier in both English and Spanish and the Whiteboard Template in both English and Spanish as examples.