At the end of each school year, FEV Tutor runs a testimonial contest open to all students who participated in tutoring. It is always rewarding hearing from students how we were able to help them to succeed! But don't take our word for it, take a look at some of our favorite submissions below.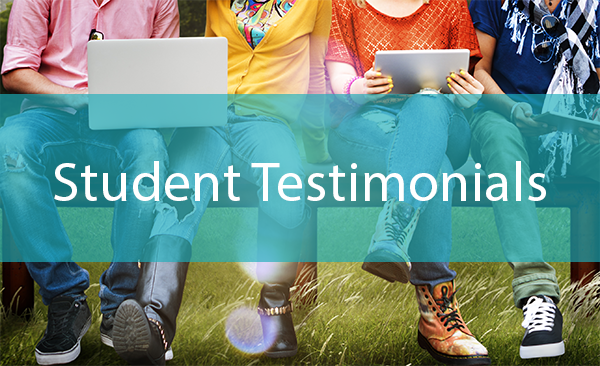 Krysta B. - 7th Grade ELA Student
"I would have never passed this school year if it wasn't for you guys... Early in my school year I was failing, but when you guys came to me and helped me I went to all A's in ELA.... I am proud to be a student of FEV Tutoring. [FEV} has changed my life. They have [actually] given me a chance to change my grades and become a better me. There are no word to express my gratitude toward you guys. Because you guys helped me, I can move on to the next grade... Thank you for all of your help. You guys are superstars."

---
Emma W. - 9th Grade Math Student
"This year was very interesting because I switched [schools] right before the second semester started so I was behind. With the help of the online tutors I was...able to get help when I was having a hard time with something [and] I also got caught up. Without my online tutors I wouldn't have been able to pass my end of the year test. I have learned so much from my online tutors this year and what I love about it is that it doesn't take all day to try to understand a math concept it only took about an hour. I know that whenever I'm confused or frustrated with math they will break it down and show me what I'm missing. Thank you so much for everything you're doing amazing work and are impacting the lives of students everywhere."

---
Jamie S. - 9th Grade Math Student
"This year was my first year in high school, and since this was my first year I was very nervous. My hardest subject this year was math, math has always been a difficult subject for me to understand. But since I have started school, my math has been going great thanks to FEV Tutor. Whenever I had any problems in my math or I didn't understand that lesson, I went straight to FEV Tutor. All I had to do was tell them the lesson and the curriculum and they would help me understand the lesson and problem I was stuck on. Thanks to FEV Tutor I have finished my first year in high school, and now I am looking forward to my Sophomore year in high school! Thanks FEV Tutor!"
---
Interested in Offering Online Tutoring at your School?
Are you wondering how you can launch a live, 1-to-1 virtual tutoring program to support your students? Speak with one of our Education Consultants to learn how: