From the desk of Jim Tormey, CEO at FEV Tutor
Each December, we like to look back to reflect upon all that we have been able to accomplish throughout the year. 2022 has brought hope and change as schools have taken steps forward to support students as they adapt to a new era of K-12 learning, in which education technology and virtual learning are a growing part of daily learning.
Students, families, educators, and districts have all made great strides this year as they worked to accelerate learning after the pandemic en route to achieving substantial goals. Here at FEV Tutor, we've been proud to play a small part in students' success, with our program impacting nearly 5 million students in more than 400 districts.
Over the course of this year, FEV Tutor had many proud moments delivering data-driven, personalized tutoring programs, partnering with schools and organizations to expand our reach, and working towards improving educational equity while driving outcomes for students nationwide.
2022 was a big year for FEV Tutor: Over the summer, we announced our strategic partnership with Alpine Investors, a people-driven private equity firm that is a Certified B Corporation committed to building enduring businesses. This acquisition provides FEV Tutor the opportunity to scale our reach to disadvantaged K-12 students and help more students overcome the educational equity gap.
In the spring, we released a Buyers' Guide for High-Impact Tutoring to help educators and districts select the right tutoring solution to support their students. In this guide, we shared information about how research supports the efficacy of this tutoring modality and what to look for when vetting potential educational tools and solutions. The guide also includes a helpful checklist for evaluating high-impact tutoring programs.
In April, FEV Tutor earned the LTI® Advantage certification and OneRoster® 1.1 certification from IMS Global Learning Consortium, now 1EdTech. These certifications enable FEV Tutor to better serve schools by integrating our tutoring platform with the systems educators regularly use to track and manage student data, from student information systems to assessment platforms.
Additionally, we were recognized for our data-driven tutoring programs on multiple occasions this year. In July, we were named the 2022 winner of the Best of STEM Awards for the Bridging the Gap: Tutoring Programs for STEM category. Tech & Learning named FEV Tutor as one of "The Best Tools for Back to School" in its Awards of Excellence program in September. We were also fortunate to be recognized as finalists in awards programs from several other organizations, including EdTech Digest, the American Consortium for Equity in Education, The Institute for Education Innovation, and the 2022 SIIA CODiE Awards.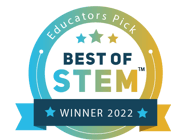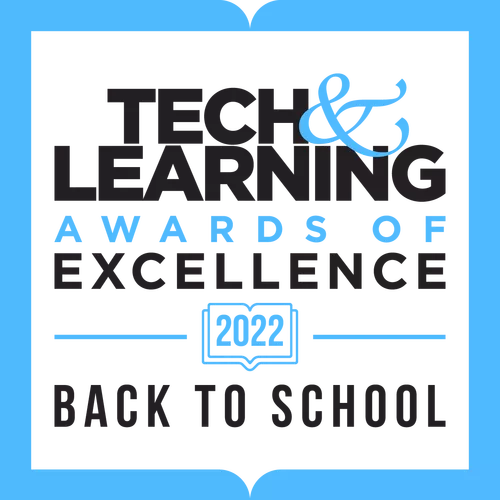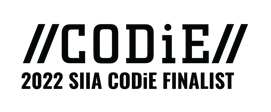 Our entire FEV Tutor team was able to meet in-person this August in Raleigh, North Carolina for our first ever FEV Tutor Company-Wide Retreat! This milestone meeting (which we will continue at least annually!) gave our team the opportunity to come together and identify not only bright spots in our performance, but also areas we can continue to improve so that we can ultimately serve more students and drive greater outcomes. This meeting was the first time many of our teammates were able to meet each other face-to-face, and the connections we created with one another strengthened our team culture and brought us all closer together around our mission. This event was personally my favorite from 2022.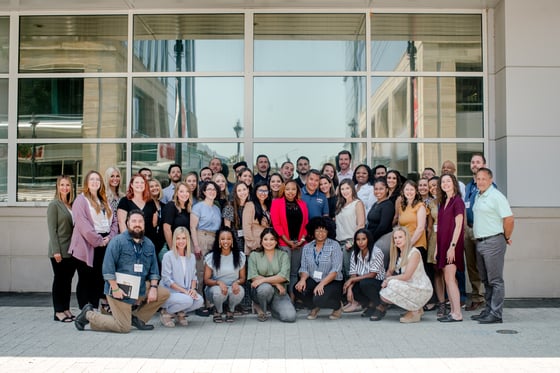 We were also able to connect with each other and with our customers this year at regional & national events and conferences. 2022 marked FEV Tutor's return to in-person events, and we came in hot, attending 80 events across the country! By the end of June, we had attended several national events, including DLAC, ESEA, ERDI, NAFEPA, and ISTE! After a lull in event activity during COVID, we were feeling energized and renewed at these events, and are extremely grateful we were able to connect with dedicated and passionate educators and administrators face-to-face.
We were particularly excited to see our customer, Jefferson County Public Schools, receive recognition this fall as an eSchool News Hero Awards finalist for their partnership with FEV Tutor that resulted in accelerated rates of growth relative to national norms in both math and reading on the NWEA MAP Growth Assessments. We were very proud to see that partnering with FEV Tutor for high-dosage, online tutoring sessions has played (and continues to play) a critical part in the district's growth and acceleration of student learning after the pandemic.
Throughout the year, FEV Tutor and our customers were featured in several articles highlighting high-impact tutoring as a way to close long-standing achievement gaps, guiding schools in the process of choosing an online tutoring partner, and everything districts need to know about high-impact, online tutoring.
As we say goodbye to a great year, we want to take a moment to recognize the educators who work tirelessly to help students. It is these incredible people who have a greater impact on our students' lives and our country's future than anyone else. We are proud to have been able to work alongside the dedicated educators, schools, and districts that we have partnered with over the past 13 years.
As we look towards the new year, we are excited to continue forward with our mission to effect change and drive outcomes in K-12 education. From all of us here at FEV Tutor, we wish you a joyful holiday season and a Happy New Year!