Huge things are happening at FEV Tutor this Summer! FEV Tutor is honored to be announced as a winner in the 2022 Educators Pick Best of STEM Awards at the NSTA National Conference on Science Education! FEV Tutor was selected as the winner of the "Bridging the Gap: Tutoring Programs for STEM" category.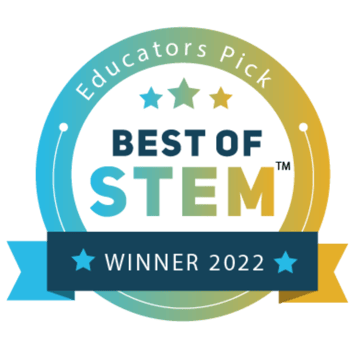 The Educators Pick Best of STEM Awards are judged by STEM educators and created with educators in mind. It is a wonderful opportunity to highlight organizations that play a pivotal role in STEM education.
The Bridging the Gap category recognizes services that accelerate student learning, one of FEV Tutor's core passions. With our live 1:1 online tutoring programs, educators can provide students with personalized instruction that act as a natural extension of the existing classroom ecosystem.
FEV Tutor partners with K-12 educators and school and district leadership to develop personalized tutoring that can address the specific needs of students. Our virtual tutoring sessions also work to improve students' digital communication and collaboration skills while simultaneously accelerating learning in math, reading, and other subject areas.

"We are thrilled to be recognized by STEM educators for our tutoring programs and their impact in accelerating student growth," said Daniel Hebert, Vice President of Innovation and Growth at FEV Tutor. "With the widespread disruptions to learning during the pandemic, bridging the gap is a top priority for districts and schools. FEV Tutor partners with K-12 educators to provide students with personalized, engaging instruction any time, any place."
We are so grateful to have been selected for this prestigious STEM Award from such a fantastic group of finalists! If you'd like to read more about our win, take a look at our press release!