Getting started with FEV Tutor couldn't be easier! FEV Tutor's research-based design uses data and a collaborative approach to accelerate student achievement. We work directly with teachers and administrators to develop a targeted tutoring program that acts as a natural extension of your students' core classroom.
The Basics - How do students join a session?
Logging into a tutoring session with FEV is so simple! Signing in only requires that students have an Internet connection and use of students' Single Sign-On (SSO) option or they can just navigate to portal.fevtutor.com to log in with Google. From there, students will be directed to our synchronous 2-way whiteboard platform. This allows for students and tutors to work together on the whiteboard with a chat window, which functions as the primary form of communication, on the right side of the screen.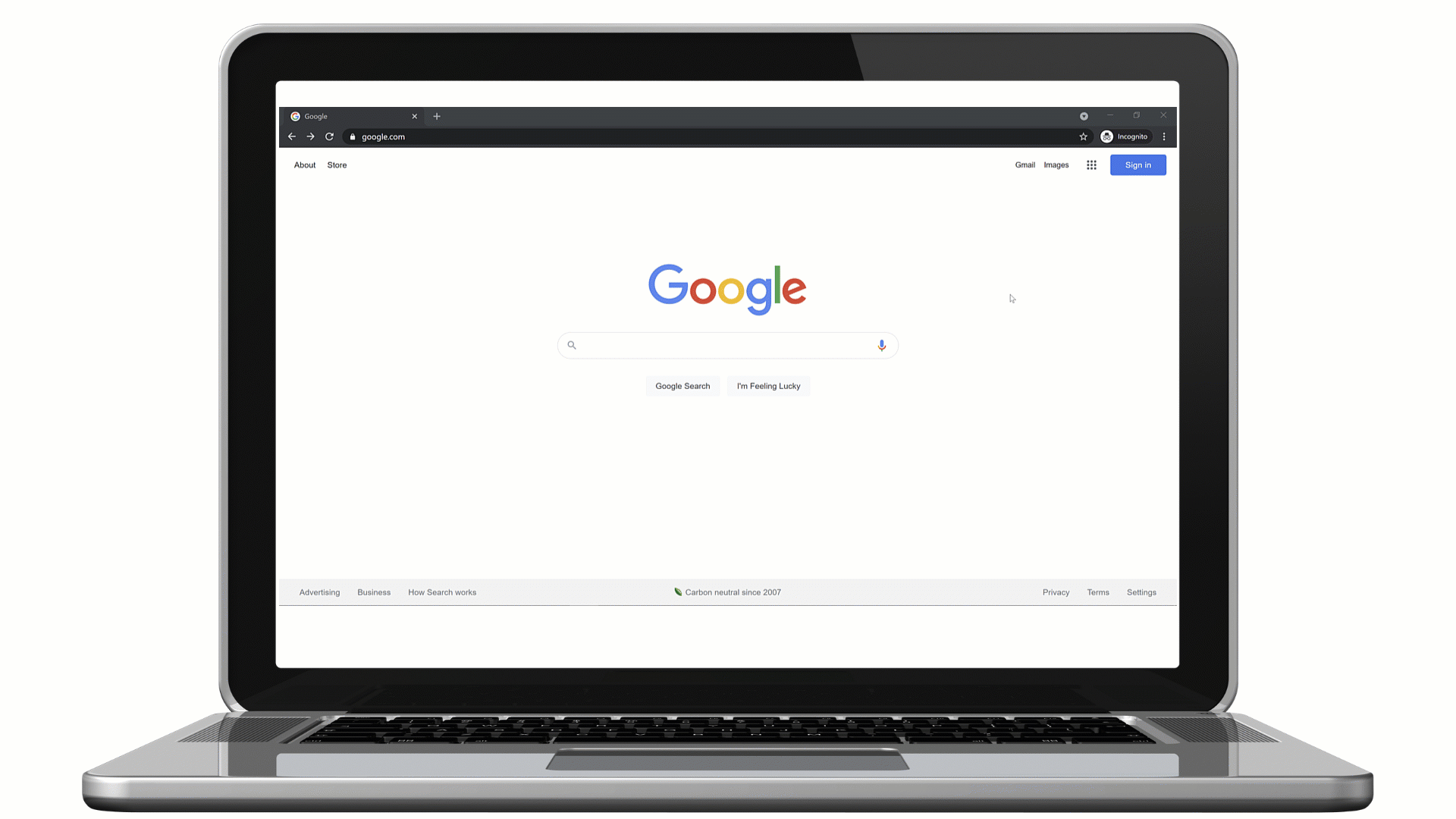 Educator Dashboard
Educators are an essential part of FEV's virtual tutoring program. Therefore, educators have their own individual logins so they can monitor student use. This includes the ability to view student schedules, progress reports, attendance, session recordings, and chat conversations with the tutor.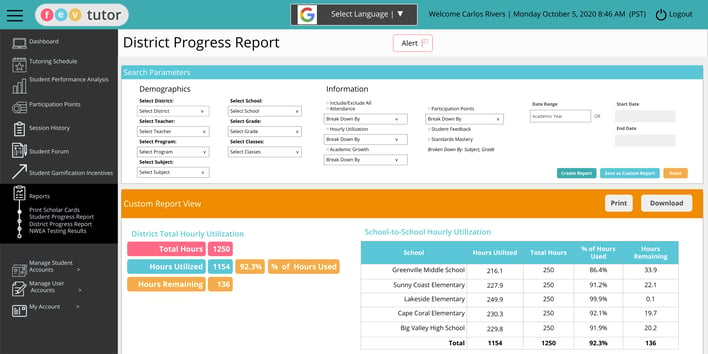 Multiple Means of Engagement
FEV Tutor strives to provide valuable learning experiences to students by using multiple means of engagement. Students have the option to use a microphone to talk directly with their tutor if the student is a verbal learner. For those students that benefit from kinesthetic learning experiences, the two-way whiteboard allows students to utilize various clickable tools and manipulate objects. Auditory learners can engage with the tutor by using the text-to-speech function. The first time that students log in, the tutor will help familiarize them with these features so students can operate them on their own. Our Google Translate Tool even helps English Language Learners by altering words on the screen back and forth between English and their native language.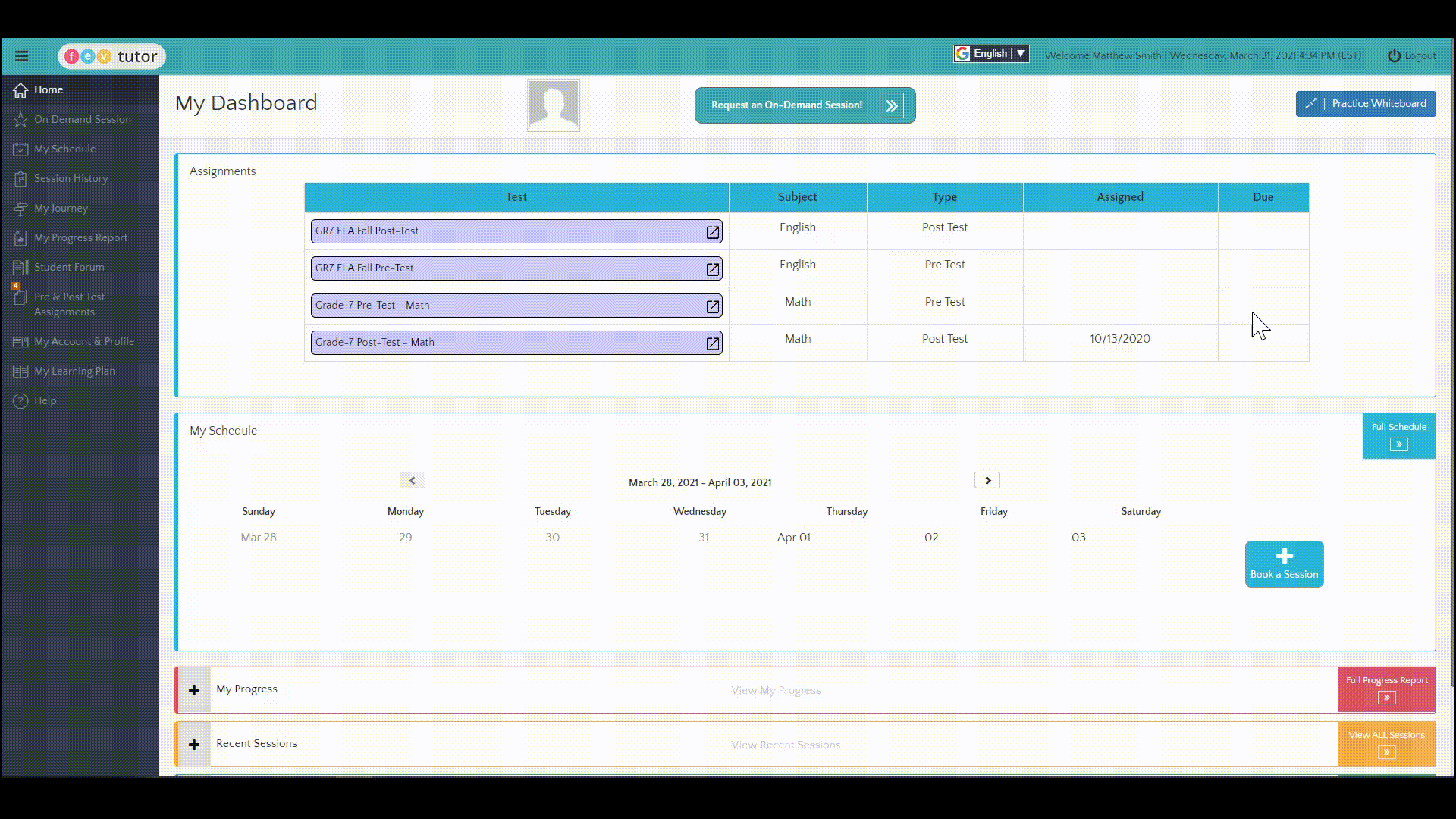 Participation Points
The tutor will always encourage active participation from students while they are working together. Throughout the lesson, students will earn between 1 and 4 "Participation Points" based on their active engagement. This could be done by asking questions, answering questions, showing their work, explaining their reasoning, and more. FEV Tutor based investigations have shown that the more Participation Points a student earns the higher their exit ticket scores may be. Teachers and Admin can also view student participation and engagement directly through the FEV Tutor Portal.
Tutoring Lesson
All lessons follow a "Gradual Release of Responsibility Model" (I Do, We Do, You Do). Each lesson is started by introducing the student to the material they will be working on. At the end of each session, students are given an exit ticket that consists of a short 3-5 question quiz based on the Targeted Instruction lesson. All sessions and chat conversations are recorded so both the student and educators can reflect on what has been covered in each session.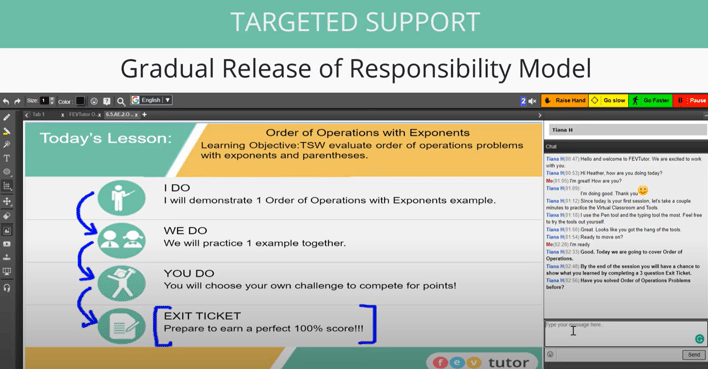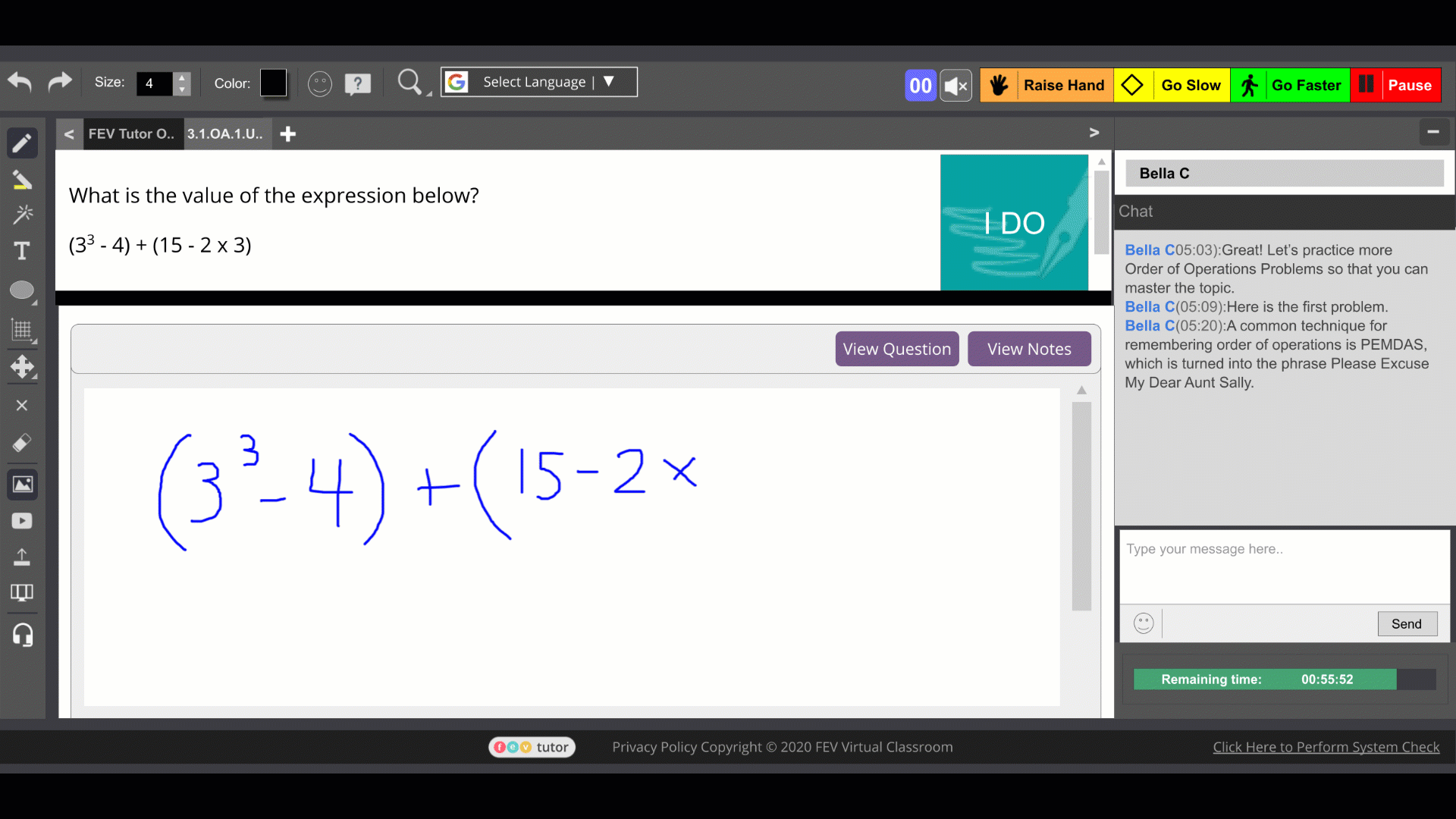 Student Feedback
Student Feedback Forms are provided at the end of each tutoring session, so that students can rate their tutors and their session based out of 5 stars. There is also a comment box that allows students to share beneficial feedback that they may have.

If you are a current partner, reach out to your Academic Success Coach to learn more and discuss options for implementing any of these strategies at your school! Interested in partnering with FEV Tutor? Contact us to learn more today!