In May, FEV Tutor was pleased to travel down to Johns Hopkins School of Education to participate in the Maryland Assistive Technology Network (MATN) Spring Institute! The conference was very well attended with educators from across the state of Maryland and Delaware as well.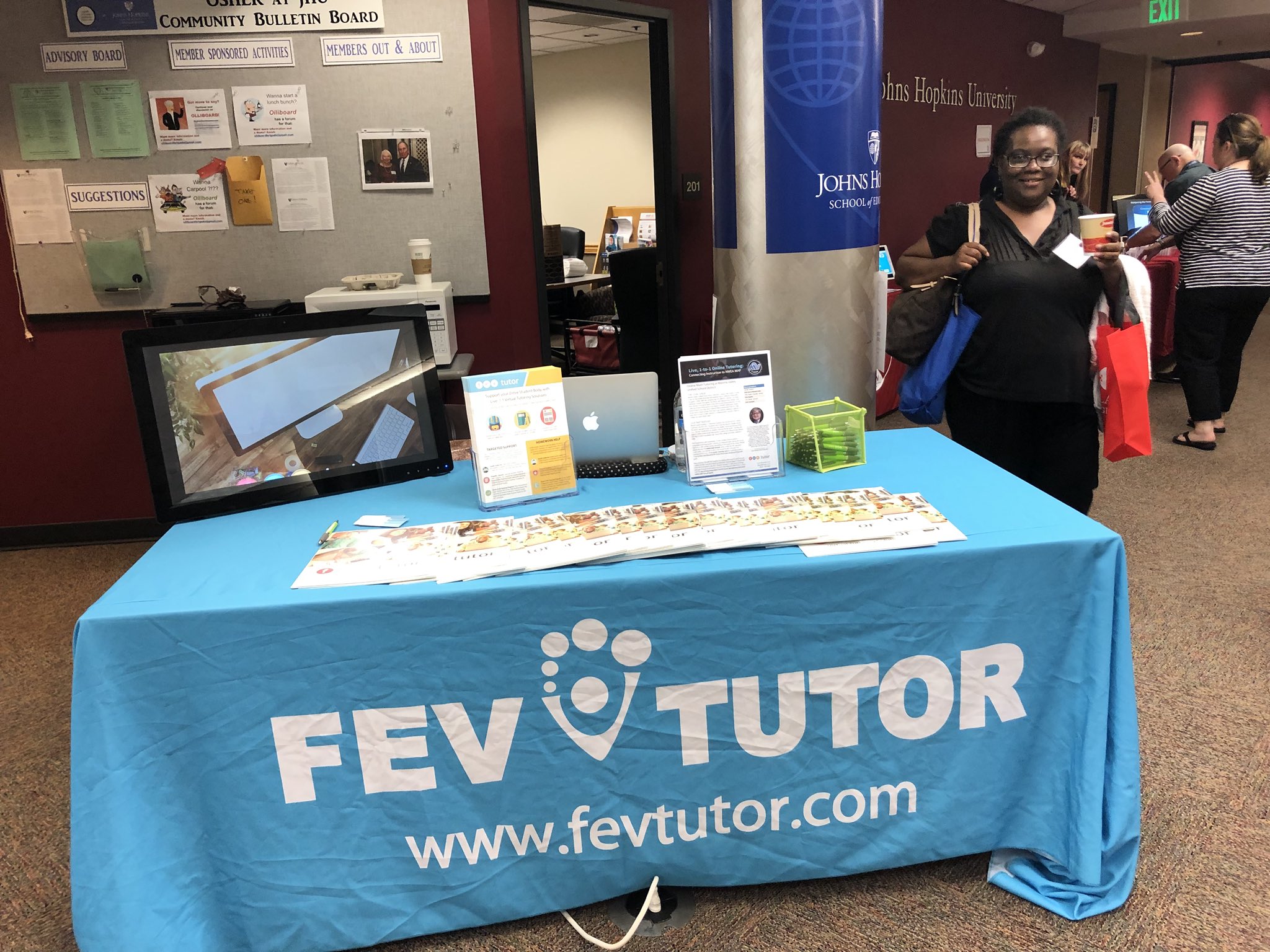 It was great connecting with educators to explore how our 1:1 Online Tutoring can support all students, especially those with learning needs, by customizing and providing targeted services in the classroom or at home. Here at FEV Tutor we take a continuous improvement approach to constantly improve our services and platform. Our mission is to serve all students with live, 1:1 instruction that can be directly correlated to tangible student achievement growth.
Attending conferences, such as MATN help us to continually improve our Online Tutoring Platform to allow us to better serve all learners.
---
FEV Tutor's Online Classroom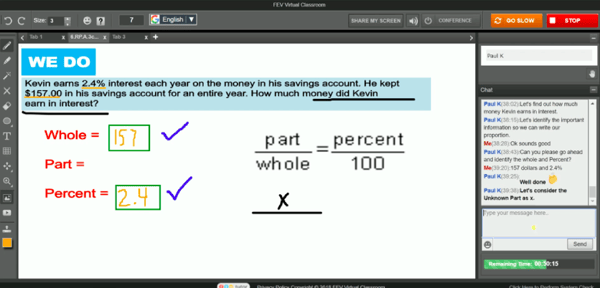 All of FEV Tutor's tutoring takes place on our our own proprietary Online Classroom. When developing our online platform we made sure that it was accessible and included multiple communication tools to empower students to engage with their tutors using their preferred form of communication.
Below are a few key components of FEV's Online Classroom and how they support multiple learning style options:
Audio Component – Some students are most engaged when they can hear what their tutor has to say. Students can simply plug‐in a set of headphones to hear their tutor's commentary, explanations, and feedback. Audio is provided through Text‐to‐Speech technology.


Microphone – Verbal Learners benefit most from interpersonal interaction and talking out loud. As long as the physical surroundings allow for it and there is a headset or microphone available, students have the option to speak directly to their tutors.


Kinesthetic Learners – Students and tutors meet in a synchronous 2‐way virtual classroom interacting through a series of clickable tools and manipulatives designed to collaboratively master lesson objectives. Tools Include: Pencil, Highlighter, Text, Geometric Shapes, Drag-and‐Drop, Symbols, and more.


Physical/Visual Learners also have the chance to take physical notes on a FEV student notebook provided to students at no cost to the District.


Zoom Feature – For students who may have a visual impairment. Students and Tutors can zoom in on any content on the whiteboard to make text size, graphics, and content larger and easier to read.
---
Would you like to see FEV's Online Classroom in Action?