---
Reflections on 2015
As mentioned in our previous post, 2015 was a record breaking year for FEV Tutor in terms of the number of virtual tutoring sessions delivered. However, this year also marked another important milestone: this summer FEV Tutor released our own HTML5 native interactive whiteboard.
FEV's new proprietary whiteboard includes a number of enhancements from our previous versions and has helped FEV to improve the quality of our virtual tutoring! We are excited to announce FEV will also be releasing a new and improved iPad App in the first quarter of 2016 and introducing a series of upgrades to the FEV Tutoring Portal throughout the course of the New Year.
---
FEV Tutor's Interactive Native Whiteboard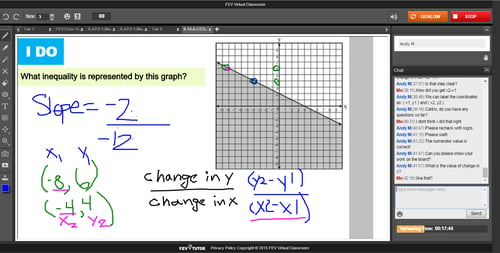 FEV Tutor slowly rolled out our new native interactive whiteboard beginning in the summer of 2015. Our new whiteboard was designed in HTML5 to be device agnostic, allowing FEV to deliver our virtual tutoring on any desktop, laptop, Netbook, Chromebook, iMac, Macbook, iPad, or Android Tablet a student may have access to.
Introducing New Learning Style Options
FEV's new whiteboard was developed hand-in-hand with our team of educators and tutors to better support the multiple learning styles of our students and to incorporate tools to help our tutors better manage virtual tutoring sessions. Students now have the option of communicating with their tutors through live chat, interactive whiteboard tools, or by speaking through a microphone directly to their tutor. Additionally, for our auditory learners, all text in the chat box or on the whiteboard can be read aloud with our Text to Speech (TTS) technology.
FEV's whiteboard also includes vital tools to allow students to quickly communicate with their tutor. Students can upload assignments from their desktop, snap a picture of their homework, or simply write out a problem on the whiteboard to begin an On-Demand tutoring session. Our pencil, text, graphing, and equation tools allow both students and tutors to communicate with ease during any tutoring session.
Enhanced Session Management Tools
When designing the new whiteboard, FEV also incorporated many features unique to our platform to help keep students engaged during tutoring sessions. For our targeted intervention students, tutors can use a scoreboard feature to award participation points to students actively engaged in their tutoring session. Schools can choose how to utilize these participation points, most frequently schools create a reward system associated with participation points or tie points into a student's overall class participation grade. Tutors can also use emojis as positive reinforcement to keep younger students engaged. A clock and a timer help tutors to improve student's time management skills. Additionally, large buttons allow students to pull a question mark onto the whiteboard to indicate if they are not following their tutor and to point out the exact step they are confused on. Pause, Stop, and Go faster buttons also empower students to take charge of the pacing and the speed at which a tutor is reviewing a concept.
---
New Data & Reporting Features to be Released in 2016
We're pretty excited about the enhanced On-Demand Data and Reporting features FEV will be introducing over the next few months. Our development team is hard at work updating the FEV Tutoring Portal to put more meaningful, easy-to-read student progress updates at the finger tips of our students, parents, families, teachers, and administrators.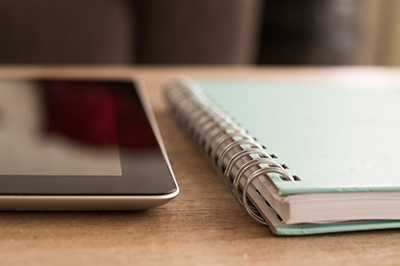 Our improved tutoring portal will represent a "one stop shop" for teachers, administrators, and families to get a clear picture of their student's progress and academic growth.
Stakeholders will have On-Demand access to:
Tutoring Session Data
Student assessment Scores
Formative Assessment Data (Session Exit Ticket Scores)
Progress Reports
Recorded Tutoring Sessions
Student Personalized Tutoring Plans
Student Tutoring Schedules (Class tutoring schedules is also available to teachers)
Much of this data is already available On-demand to our educators and families; however, FEV Tutor is overhauling our virtual tutoring portal to improve our user interface to make it simple and intuitive for users to search for these reports. Administrators, teachers, and families will be to slice and dice the data however they please and pull easy-to-read reports full of graphs, charts, and more. This creates a clear picture for stakeholders of students' engagement in the tutoring program and the overall impact on academic improvement.
Other upgrades to the platform include an updated scheduling system, that will allow students, families, and teachers to make alterations to a student's tutoring schedule within the tutoring platform. Students can request to work with a specific tutor, set-up a permanent schedule, or make small re-scheduling tweaks on a week-by-week basis.
---
FEV Tutor's New iPad App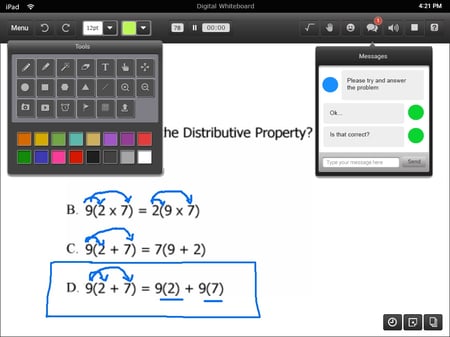 We are pleased to announce that FEV Tutor is scheduled to release a new version of our iPad App in the first quarter of 2016! The iPad App will be available as a free download on the App Store and will enable students to access our new HTML5 Whiteboard.
The FEV iPad App was designed to improve student and school experience when using iPads in and outside of the classroom. Now students and educators will have a consistent experience across all platforms.
The new app represents a better integration to our virtual tutoring portal than the previous versions of the App. Students, families, teachers and administrators will now have access to all student data, session recordings, and Progress Reports within the App, making it easier to check on student progress no matter their device.
---
Stay Tuned!
Our iPad App and enhanced data and reporting features are just the tip of the iceberg, we have plenty of other exciting developments planned for the next year.
As a company we value the importance of continuous improvement and we always strive to offer students the highest quality tutoring in the market. In the coming year we'll be rolling out additional technology initiatives, professional development opportunities, data analysis services, content, testing banks, and more.
We're excited to see what the year will have in store!
---
Would you like to see our new whiteboard in action?
If you would like to see what live, 1:1 virtual tutoring is all about and to see how students communicate with tutors using our HTML5 whiteboard, please schedule a demonstration with one of our Education Consultants. We would love the opportunity to "take you for a spin."