---
With the New Year just around the corner, we here at FEV Tutor wanted to pause for a moment and reflect on what has been an exciting year for the company.
With a few weeks of tutoring still left in 2015, we are pleased to announce that FEV Tutor broke our record of number of virtual tutoring sessions delivered in one calendar year! This year we have tutored over 4,000 students from our k-12 partner schools who participated in over 50,000 virtual tutoring sessions!
During each virtual tutoring session, students met 1-on-1 with their own personal tutor to bridge skill gaps, prepare for high stakes exams, review homework assignments, and much more. As a result, students showed an average of 30% improvement in student achievement gains (pre-test to Exit Ticket) across all core subjects.
---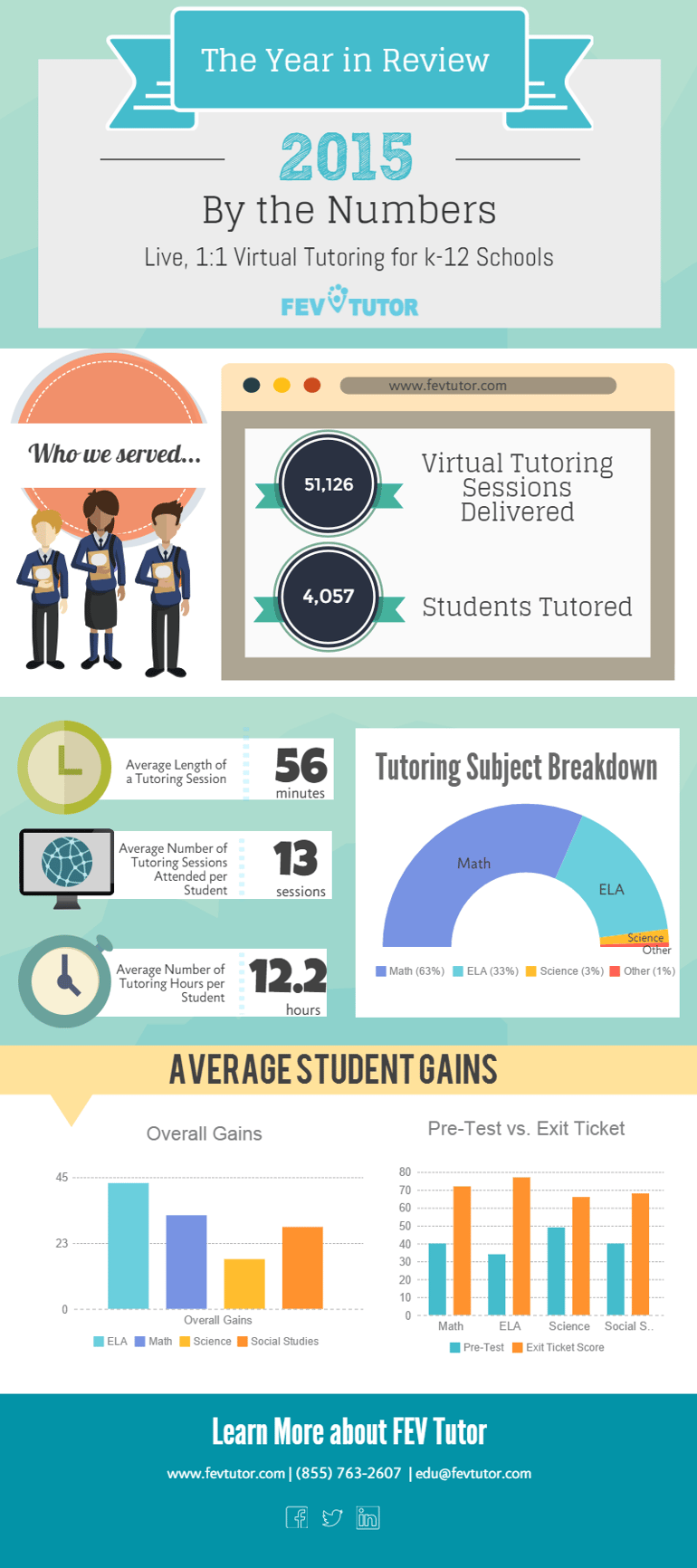 It has certainly been a fun (and busy) year here at FEV Tutor as we have reached these milestones. We are thankful to our school and district partners that we have had the pleasure of working with in 2015, and will continue to work with in 2016. It is an honor to be able to work with so many hardworking students as they continue on their academic path to success.
We can't wait to see what 2016 has in store as we continue to grow to support additional students! Stay tuned, we will also be announcing several improvements to FEV's virtual tutoring portal in the coming year!
---
Are you interested in delivering your students our 1:1 Virtual Tutoring Solutions?
---