Recent Posts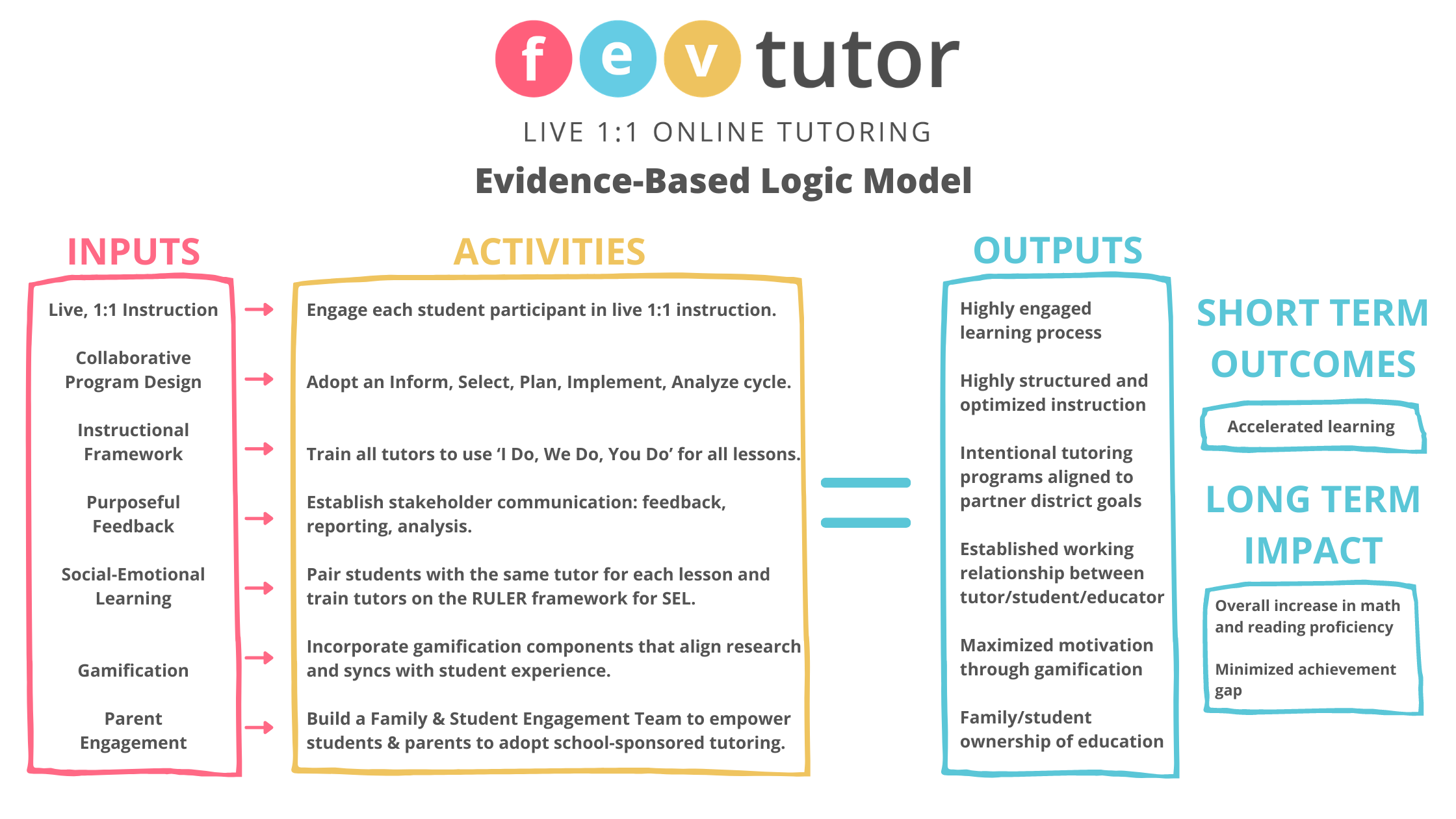 FEV Tutor has been serving K-12 students, educators, and their families for over ten years. During that time we have found that as education evolves, it is critical to remain informed about the growing library of information across education research.

Our team works with research partners consistently to integrate the latest research into our platform, and to ensure every FEV Tutor user is engaging with the most evidence-based virtual tutoring program in the industry.

As we work closely with leading research organizations and top universities to ensure that our platform is always informed by the most relevant educational strategies and practices, we wanted to share some of the research that has informed our product since its inception and throughout the evolution of the platform.
Read More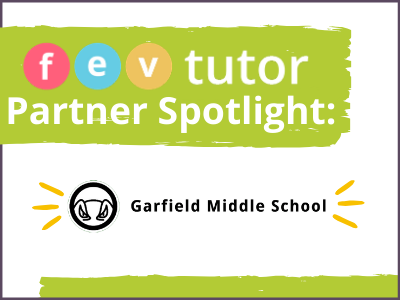 Live 1:1 At-Home Instruction

During COVID-19 Closures
Garfield Middle School (GMS), located just outside of Boston, MA, is a diverse public-school serving grades 6-8, with 84% of students from Low-Income Families. To keep their pupils academically engaged during district closure, GMS School Leadership worked with FEV Tutor to transition intervention models and incorporate At-Home, Live 1:1 Online Tutoring schoolwide into their remote learning plans.
Read More
Topics: Personalized Learning, Virtual Tutoring Model, Student Engagement, Family Engagement, Online Tutoring, Math Tutoring, EdTech, Partnerships, Intervention, Live 1:1 Online Tutoring, At-Home Learning, Customer Spotlight