As the year comes to a close, we have much to reflect on as a company and as individuals. It has been a challenging year for sure, but we learn and grow through our struggles, and we find strength and triumphs in unexpected places. When this pandemic hit, we were all left wondering, "what now?" collectively questioning how to face the challenges that seemed insurmountable at the time. I'm so proud of and encouraged by our team and network of K-12 education partners, who, in the face of chaos and uncertainty, rallied around a common goal of helping students reach their academic potential no matter the circumstances. It's the day-to-day moments in working together, collaborating and problem-solving, and watching each and every team member have such a positive attitude and growth mindset that inspires me. As our marketing specialist, Isabella Cigna, reflects, "It's great to make plans and set goals, but - as we've all learned - life doesn't always pan out the way we expect. So a great quality to have is to be able to make changes on the fly and be prepared to adapt to whatever happens."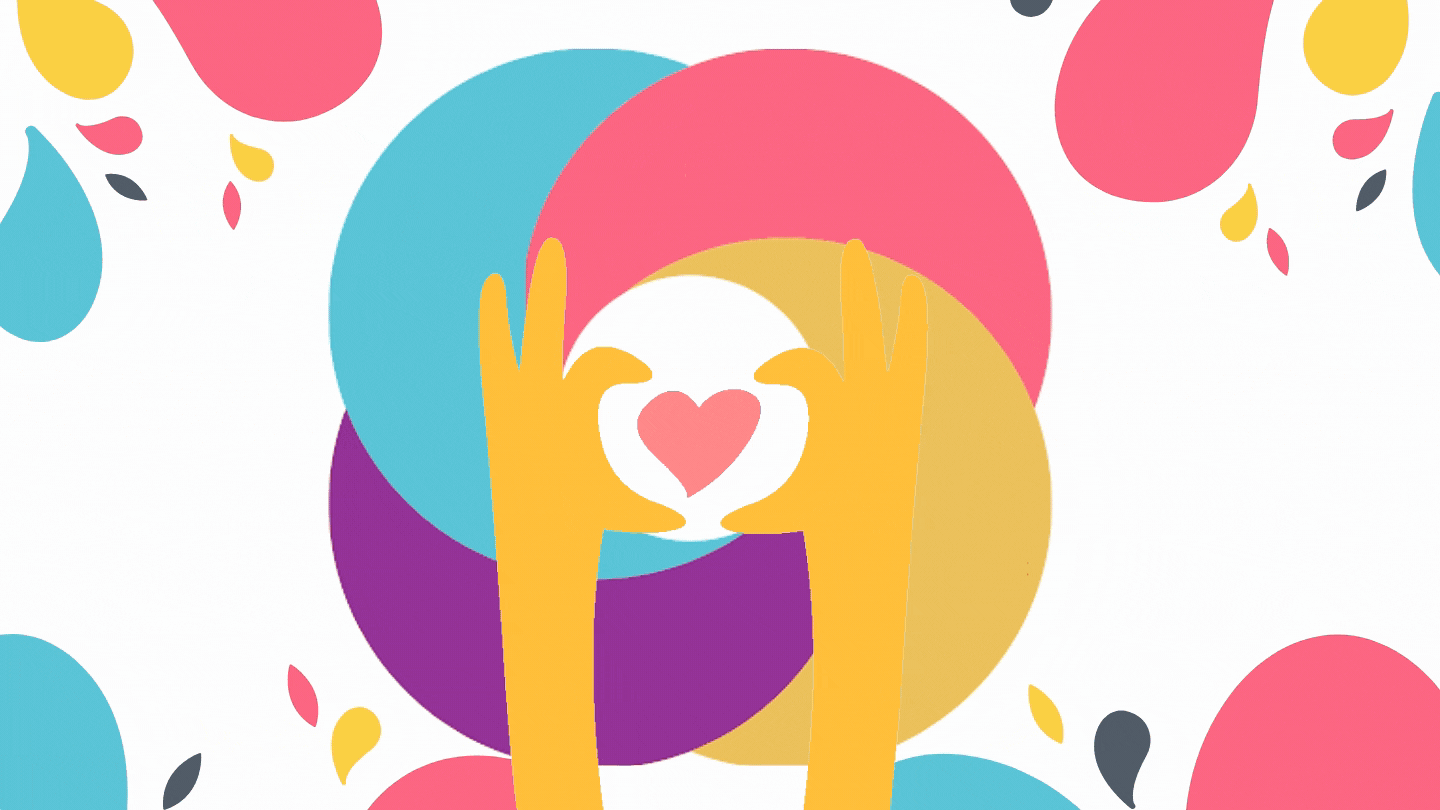 As an organization, we've also had to make some quick pivots and adjustments to how we operate, and that came with many hurdles to overcome along the way. As our Academic Success Coach, Taryn Arrighi, put it, you must "always make the best of a bad situation." As a company, we've done our best to take those words to heart and count ourselves lucky to have a product that was able to help students and educators during a difficult time. However, none of our successes from this last year would've been possible without our school and district partners' trust and collaboration. One of our highlights from 2020 was creating our "Virtual Coffee Break" series, where we talked to educators nationwide about struggles they were facing and ways we might support their endeavors. It was awe-inspiring hearing how schools and districts were quickly and creatively problem-solving to best serve their students and continuously finding ways to bring high-quality education to their learners no matter the circumstance. Finally, company-wide, we attended roughly 20 virtual conferences, meeting many great people, and got to support some wonderful organizations!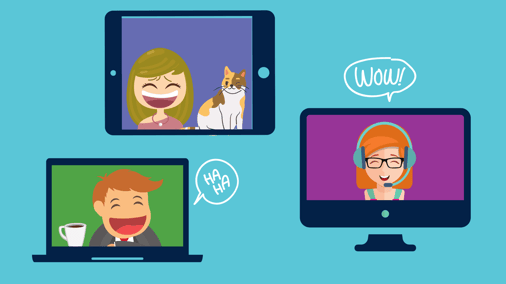 FEV Tutor is more than just a company; it's a group of dedicated individuals and educators who, like the rest of the world, have all tackled this last year's challenges and triumphs as best they could. Here are some thoughts and reflections from the members of the FEV Tutor Family & Team:
We asked Garry Haraveth, Account Executive (AE), to share his most significant accomplishment in 2020, and despite everything, he got to teach his son how to ride his bike! "Even when he fell a few times, he jumped right back up and did it! This was a proud father moment." Additionally, he provided a special message to "take the time to do what matters most to you and never apologize for living your life the way you want to!"
Chris Bronis (AE) looks "forward to being in schools again… Who knew that a simple handshake or lunch with a client would mean so much a year ago?" However, despite that, "so many virtual client meetings were particularly special, and somewhere we would have never thought we would be. If we really look at it, how special is it to be able to meet with three clients in three states on the same day, face-to-face (virtually)? Being able to see someone's child or dog was a great addition to a meeting and special in a small way and something we would never be able to see under normal circumstances!"
When asked if he could travel back to the beginning of the year, what advice would he give himself; John Skeen (AE) stated, "Be patient and look at the bigger picture. Some things that seem bad at the time can be an opportunity for better things if you stay positive." While Paul McDevitt (AE) learned that "2020 forced (him) to be patient and persistent" and that he's "grateful to be part of such a dedicated group of professionals who truly embrace the word "team."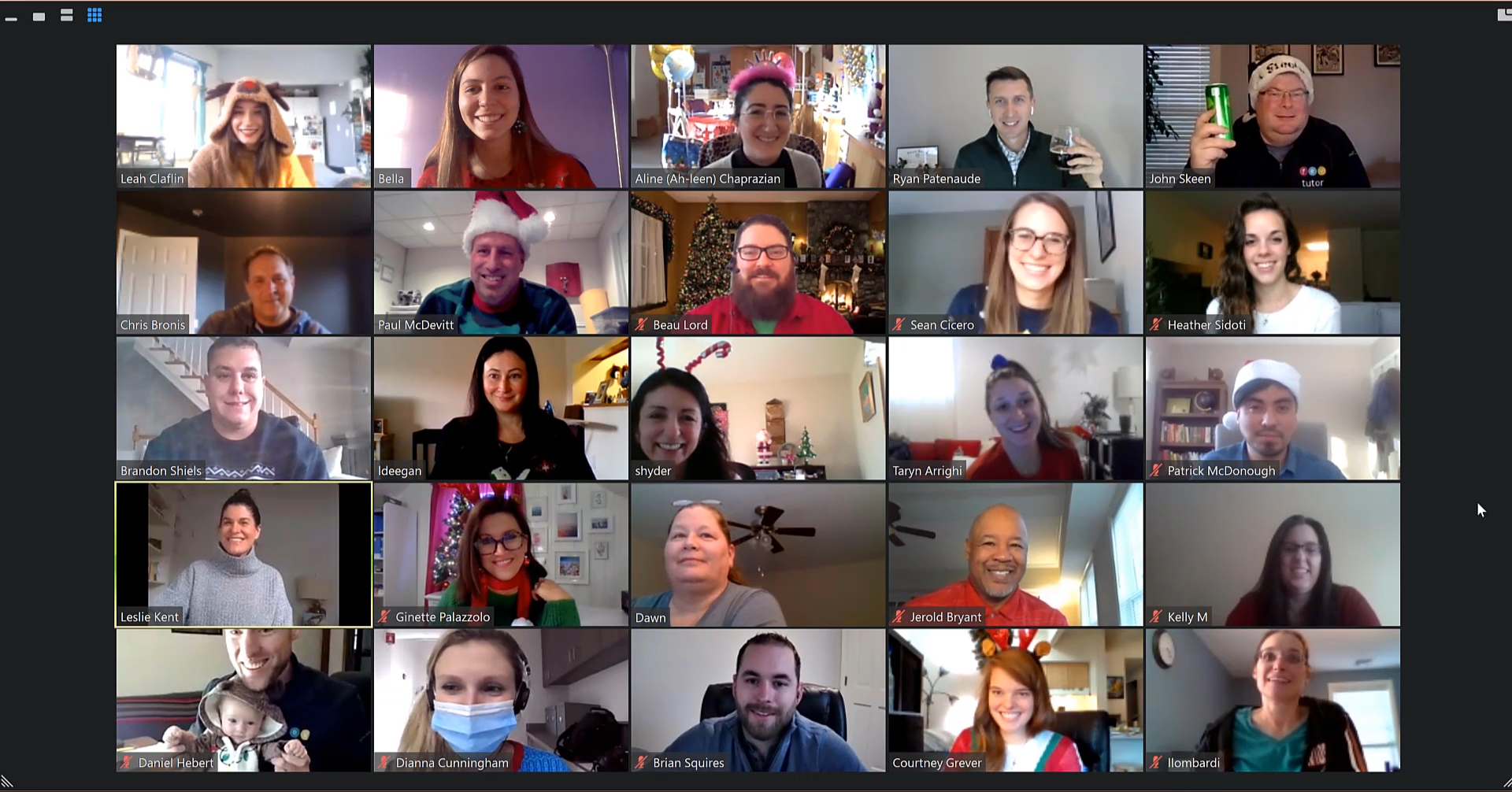 As I write this on behalf of our company, I'm struck with gratitude for the FEV Tutor Family I've been lucky enough to watch grow. I've learned that People and Company Culture are two things that you cannot account for. If you can invest in people and create a positive, progressive, and productive company culture, you can literally do anything. FEV Tutor & and our school and district partners are made up of a fantastic network of individuals giving their all to enable students to achieve their academic potential. This frontline work and dedication is what allows us to achieve our mission to affect change in K-12 Education even in a year like no other. One thing 2020 has proven over and over again is that we're all in this together.
Happy New Year!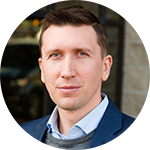 Ryan Patenaude, Senior Vice President and Co-Founder
P.S. Check out the list of FEV Tutor 2020 Favorites!