Research suggests that the most effective tutoring programs are ones that use high-quality instructional materials that are aligned directly with classroom content, as this allows tutors to reinforce and support teachers' classroom instruction. Being able to integrate a tutoring platform with classroom tools like a Learning Management System (LMS) allows schools and districts to ramp up support on scale and lightens the lift for hard-working educators to get programs up and running in their classrooms. It also ensures that all of the content your students are seeing in their tutoring sessions and standards-aligned and grade level appropriate.
To further enhance the quality and effectiveness of our tutoring, FEV Tutor is proud to partner with many of the nation's leading education organizations who share our commitment to catalyzing student growth. This includes partnering with Instructure as a part of their EdTech Collective. Below are some of the ways we leverage this partnership to maximize tutoring effectiveness:
Using Learnosity Items and Elevate Standards from Instructure to serve as the foundation for standards-aligned rigorous instruction.
Providing course-connected tutoring tied to the Canvas Learning Management System (LMS).
Creating drop-down menus within the FEV Tutor Platform that can be customized to reflect the students' Canvas courses. This enables students to quickly share their Course, Unit, Lesson, Assignment when using tutoring.
Tutors gain access to Canvas LMS course materials and provide point of need assistance that is connected back to the course.
How to Set Up Course-Connected Tutoring:
Step 1: District will create a dummy account in its Canvas LMS for FEV Tutor to 'view' the whole set of course materials.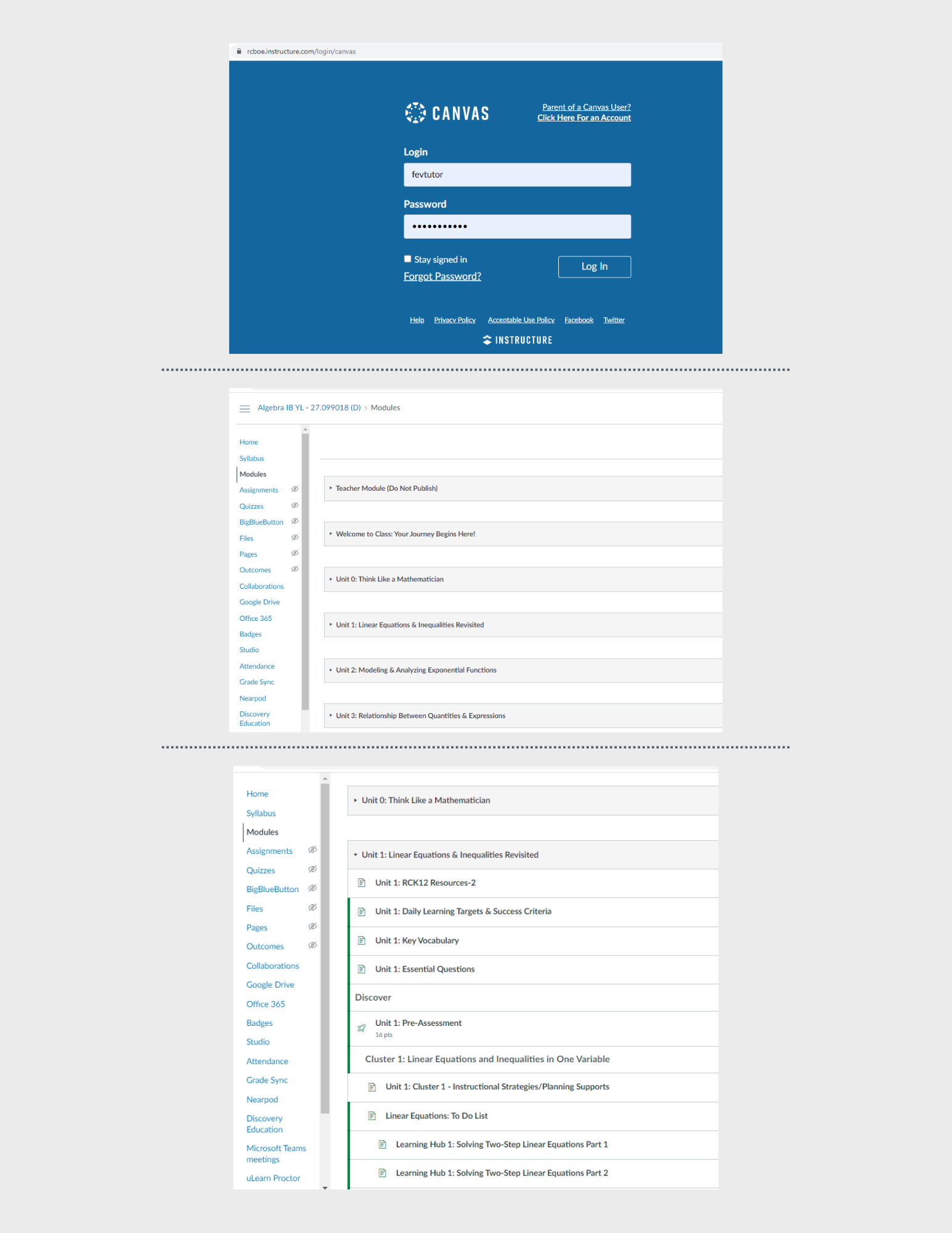 Step 2: FEV Tutor will use this access to customize and align its drop-down menus and to train tutors on the content.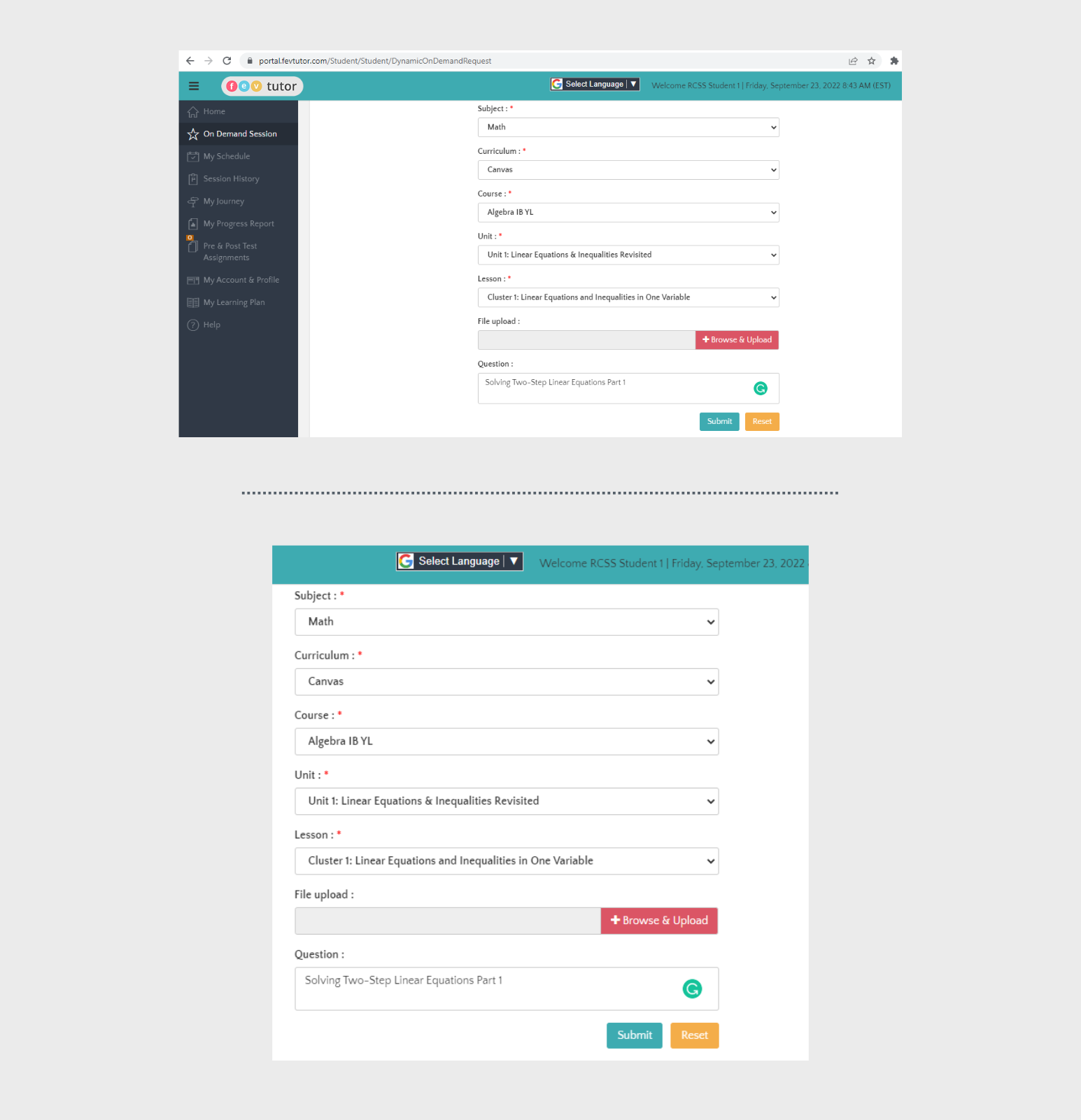 Our district partners will often place a link to the FEV Tutor Login Portal in various locations within their Canvas LMS instance, usually wherever students are likely to seek tutoring support – ex. front dashboard, individual course pages, etc. From there, students will gain access to their FEV Tutor Dashboard using Single Sign On. Interested in learning about how to streamline Single Sign On (SSO) as well? Most K-12 school district partners leverage Clever, ClassLink or Google for streamlined rostering and SSO. FEV Tutor can leverage any of these routes – or another tool/option – for Rostering and SSO setup.
FEV Tutor's ultimate goal is to become a natural extension of each student's core classroom by integrating into their existing learning environments. We strive to align closely with our partner districts' academic ecosystem because we know this will have the most meaningful impact on student achievement gains. Contact us to learn more about how to set up a Canvas Integration at your school or district!