---
OVERVIEW: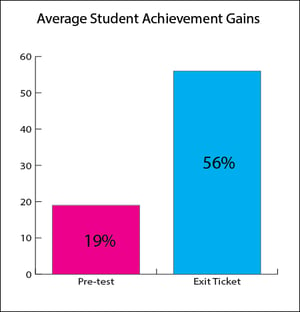 FEV Tutor is proud to partner with Camden County High School, an innovative and forward thinking school in Georgia. FEV currently tutors CCHS students during the school day, after school, and at home/evenings in both Math and ELA to bridge skill gaps and to help prepare students for their End of Course and Graduation Exams.
However, our partnership started much smaller in scale. Camden County High School administrators wished to pilot FEV's 1-to-1 virtual tutoring services to prove the concept and efficacy before rolling tutoring out to a larger student population.
In the Fall of 2014, FEV tutored a range of 29 struggling math students to prepare for their Analytic Geometry End of Course Test (EOCT) in December. Based on the success of this pilot 62% of participants passed their EOCT and CCHS administrators decided to expand our virtual tutoring support.
---
THE PILOT:
FEV Tutor worked with 29 students identified by Camden County High School as "struggling the most" with their Geometry classes. Participants included 10th and 11th Grade students who were drawn from multiple student cohorts, including:
5 Ombudsman (Alternative Ed) Students
8 Credit Recovery Students
16 Students Enrolled in regular Geometry Courses
In this month long pilot, students met 1-on-1 with a virtual tutor during the school day, with the except of Ombudsman students who met with tutors at the Ombudsman Center. Tutors coached students on targeted Math strands identified on their Personalized Tutoring Plans in preparation for the Analytic Geometry EOCT issued in December 2014. These Personalized Tutoring Plans were created by FEV's education team who analyzed the results of a Georgia Milestones aligned pre-test to identify skill gaps leading up to the exam.
---
THE RESULTS: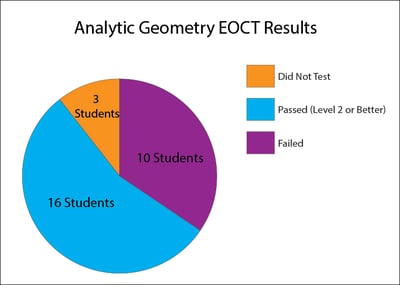 CCHS students met with their virtual tutor for an average of 8 hours and saw a significant growth in student achievement. Students experienced an overall growth of 19% points from Pre-Test (37%) to Exit Ticket Average* (56%). And most importantly, 62% of students that participated in the virtual tutoring program went on to pass their Analytic Geometry End of Course Test.
Of the 29 students participating in the tutoring program:
16 Students Passed the EOCT at a Level 2 or Better
10 Students Did Not Pass the EOCT
3 Students Did Not Test
CCHS administrators were pleased with the results and indicated that of the 10 failing students, half of them were Ombudsman students.
*Note- Exit Tickets were issued at the conclusion of each FEV Tutor session. Exit Tickets were comprised of NWEA assessment items aligned to the learning strand covered during the live tutoring session.
---
According to Joanne Fry, the Title I Instructional Specialist at Camden County High School:
"Considering that we tutored the students who were struggling the most, to get 62% of them to pass is very good! If you take the Ombudsman students out of the mix, your percentage was 76%. I would consider anything over 50% of the struggling students to be a huge success."
---
CAMDEN COUNTY HIGH SCHOOL & FEV TUTOR'S CONTINUED PARTNERSHIP:
Spring 2015
Camden County High School administrators decided to expand the tutoring program to offer virtual tutoring to an additional 270 students in Spring 2015. FEV worked closely with CCHS classroom teachers to make sure that our tutoring was aligned to their core classroom instruction. Together CCHS teachers and FEV's instructional coaches identified priority standards to serve as the foundation of each student's Personalized Tutoring Plan.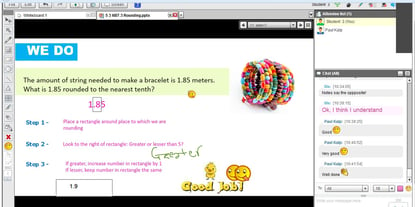 Students met 1-on-1 with their virtual tutors during school day programming and from home at night/evenings to bridge skill gaps and to prepare for their Analytic Geometry & Coordinate Algebra EOCTs. Camden County is still awaiting the results of these EOCTs from the State.
2015 - 2016 Academic Year
FEV Tutor is honored to continue our partnership this school year. We are working closely with CCHS teachers and administrators to deliver virtual tutoring to a cohort of students in preparation for the Math portion of the SLO Graduation Exam and with American Literature students in preparation for their December EOCT.
We are so excited to continue to work with the wonderful staff at Camden County High School and their hardworking students. It is so great to see students grow and progress on their path to proficiency.
---
INTERESTED IN OFFERING VIRTUAL TUTORING AT YOUR SCHOOL?
Are you wondering how you can launch a live, 1-to-1 virtual tutoring pilot at your school? Speak with one of our Education Consultants to learn how:
---