---
24/7 Support Powered by FEV Tutor's Family & Student Engagement Team
FEV Tutor's Family and Student Engagement (FSE) Team equips families, students, and educators with the tools they need to work towards shared academic goals. Our FSE Team powers data-driven instruction, comprehensive data and progress monitoring, and acts as an extension of our school and district partners.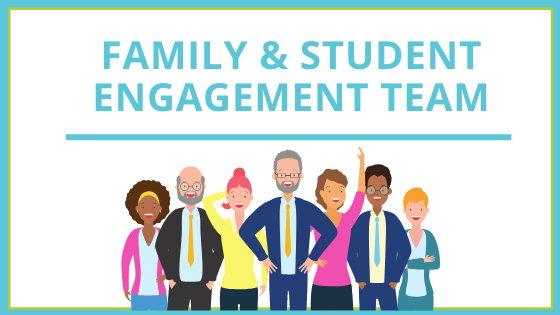 On The Same Page
FEV Tutor's Family and Student Engagement Team connects all key stakeholders through collaboration and communication of shared goals. Our team catalyzes student participation in one-to-one online targeted instruction while providing ultimate flexibility for academic consultation and technical support. Direct feedback and input from students and families enable FEV Tutor to personalize instruction. FEV Tutor's FSE team provides a personal touch to virtual learning by giving individualized instruction to each student and acting as an after-hours extension for busy educators!
Focus on Engagement
Our FSE team provides 24/7, bilingual support with enrollment, scheduling, technical troubleshooting, academic consultations, and is a vital link between families and educators.
Teachers and administrators can provide continuous feedback and observations from the classroom or home (remote learning), notify us of any changes in curriculum, and provide any additional real-time updates to help our tutors better align tutoring to the student's core learning environment. Parents and families can also notify FEV of their child's preferred learning style and academic goals, and work hand-in-hand with the FSE team to develop a tutoring schedule that best suits their child. Our commitment to ongoing communication enables us to align with your school or district's academic goals while keeping each learner's educational needs at the heart of the program's initiatives.
---
Introducing Our Family & Student Engagement Team

Want to Learn More?
Get in touch with us to learn about how FEV Tutor's Family & Student Engagement team works with school and district partners to enroll students in tutoring, foster usage, and completely personalize our service for every student's unique needs.