FEV Tutor is your partner in education! We deliver live 1:1 high-impact virtual tutoring designed to support student needs. FEV Tutor leverages technology and assessment data to accelerate student learning and act as a direct extension of the classroom. We are committed to delivering solutions to K-12 schools, districts, and families to drive measurable student gains and stimulate academic growth.
So, how exactly does FEV Tutor work?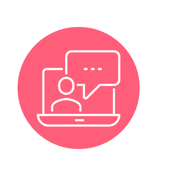 Personalized Instruction
We understand that one size does not fit all, and our goal is to personalize each student's learning journey. At the onset of the program, FEV Tutor meets with school and district leaders to analyze existing benchmark assessment data, understand student learning styles, and explore core class resources. While doing so, we collaborate directly with teachers and administrators to align tutoring to your classroom standards, curriculum, goals, and initiatives. The result is a personalized targeted tutoring program that acts as a natural extension of the classroom.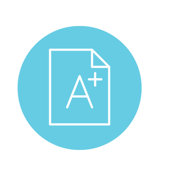 Top-Notch Tutors
At FEV Tutor, we recruit and hire the best and brightest tutors to lead our high-impact tutoring programs. Each FEV Tutor is a subject matter expert with a Bachelor's Degree in their tutoring subject area and must have a minimum of two years of teaching or tutoring experience. Every tutor is extensively trained to effectively deliver content in a virtual environment and adapt instruction to provide multiple means of engagement to each student. Additionally, FEV Tutor purposefully matches students with the same instructor from lesson to lesson, establishing a positive relationship.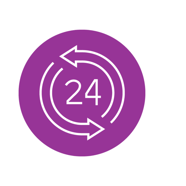 24/7 Availability & Access
We strive for equity and success, so we offer the flexibility every student needs to accommodate their busy schedule. Our Targeted Support Model can be pre-scheduled and delivered in school, after school, at home, or in a public library. Additionally, FEV Tutor offers 24/7 On-Demand Homework Help to support students who may need on-the-spot help with completing an assignment, preparing for a test, etc.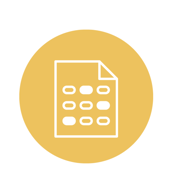 Formative Assessment
Our tutors actively evaluate student learning and end each session with an Exit Ticket to access concept mastery. Tutors grade Exit Tickets on the spot and provide the student with instant feedback. The data from these Exit Tickets, a snapshot of key performance indicators such as student attendance, progress note, and links to the recorded tutoring sessions, is available 24/7 and can be accessed by educators, parents, and students.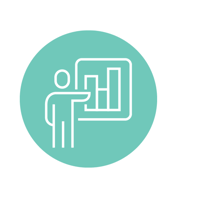 Progress Monitoring and Reporting
FEV Tutor tracks student growth as they learn and advance through our program. We provide all stakeholders with weekly, monthly, and real-time reports about student progress within the program. The report includes a snapshot of key performance indicators like student attendance, exit ticket assessment data, progress notes, student and tutor feedback, and links to the recorded tutoring sessions.