---
Attention Partners: FEV Tutor wants to reward your teachers and students for participating in FEV Tutor's Online Tutoring program!
With the end of the school year fast approaching, we wanted to take a moment to remind our partners of FEV's Rewards Program to make sure that schools can "cash-in" before time runs out.
---
The Program
We are incredibly appreciative to have you as a partner and of the opportunity you've given our organization to help your students meet their academic goals. As a small token of our appreciation, FEV Tutor has created a rewards program to benefit teachers and students for devoting their time to FEV's programming.
Our rewards program is meant not only to extend our gratitude, but also to continue to help your students improve self-reflection skills to articulate their academic needs and boost digital communication skills. This blog post outlines our rewards program. For further questions on how your school can redeem these rewards, please contact your dedicated Program Manager.
---
1. Rewards Level 1 - Social Share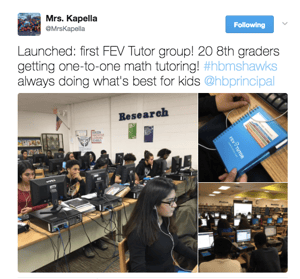 The launch of a virtual tutoring program can be an exciting day. You are empowering students to become self-advocates as they work independently with their own tutor. At the same time, each student is receiving one-on-one instruction that is completely personalized to their academic needs and learning style preferences.
We want to keep the excitement going to make students feel as though there are participating in something special. We encourage teachers to photograph their student's first day of tutoring and post to social media.
If you tag FEV Tutor in your social posts we'll reward you with a $15 Gift Card to Staples for classroom supplies.
---
2. Rewards Level 2 - Student & Teacher Feedback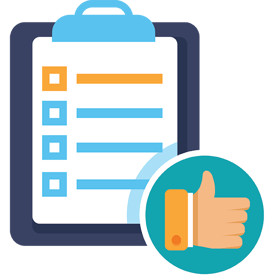 FEV wants to hear from you and your students! Our tutoring services are completely flexible, we appreciate your feedback so that we can continually improve our tutoring and tailor our services to your students' needs.
To encourage students and teachers to share their honest and candid feedback, we have created online feedback surveys that can be completed from any computer with an internet connection.
Any class that submits surveys for at least 50% of participating students and a corresponding teacher survey will be rewarded by FEV Tutor with a Pizza Party.
*Note: FEV will award each class with a 50% response rate (or higher) with their own pizza party.
---
3. Reward Level 3 - Student Achievement Gains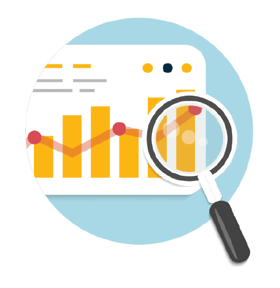 The biggest measure of our success will be if FEV's virtual tutoring had a measured impact on student achievement. While we provide ongoing progress reports, we believe the true litmus test is if students show growth in the classroom.
If you share with your Education Program Manager HOW you will be measuring the success of FEV's tutoring services AND, at the conclusion of the program, share your student data FEV Tutor will award your school with 100 Free Virtual Tutoring Hours (a $2,500 value).
*Note: Free Tutoring Hours will be awarded with a commitment to use FEV the following school year.
---
Questions About FEV's Rewards Program?
Contact our Education Team for more information on
how to redeem your FEV Tutor Rewards:


---