Leveraging data from NWEA MAP Growth, STAR, and i-Ready assessments, districts partnering with FEV Tutor can offer customized tutoring that ensures the most impactful outcomes.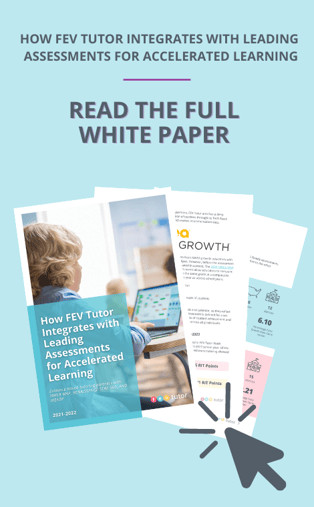 Each year, disruptions in learning from school breaks or unexpected events cause small but significant learning loss for students at all grade levels. In the past three school years, the pandemic has resulted in a greater disruption in students' learning than we have ever seen before, and accelerating learning to address this learning loss is at the top of many districts' goals for the upcoming school year.
High-impact tutoring can help accelerate learning by playing a pivotal role in addressing the needs of students most impacted by loss of instruction during the pandemic. Evidence-based, high-impact tutoring programs can accelerate learning gains for a wide variety of students, helping them attain significant growth on benchmark assessments in a variety of subjects. FEV Tutor maintains partnerships and integrations with the three largest assessment organizations—NWEA MAP, Renaissance STAR 360, and iReady–enabling K-12 public schools and districts to create personalized and targeted instruction with FEV Tutor.
Using High-Impact Tutoring to Accelerate Learning
In a new white paper, FEV Tutor illustrates how K-12 districts can accelerate students' growth by utilizing their existing benchmark assessment data with evidence-based, high-impact tutoring.
High-impact tutoring is one-on-one or small group teaching to attain specific learning gains by supplementing students' classroom learning. For a tutoring program to be considered "high-impact," there must be a specified time commitment for tutoring, a strong student-tutor relationship, alignment with classroom curriculum, oversight and coaching for tutors, and progress monitoring of students' knowledge and skills.
There is strong evidence that high-impact tutoring programs produce significant learning gains for a wide variety of students, including those who have fallen below grade level proficiency. High-impact tutoring accelerates learning, increasing achievement––on average––three to fifteen months across grade levels.
How FEV Tutor Accelerates Learning Through Strategic Assessment Partnerships
What sets us apart from other tutoring programs is that FEV Tutor is the only online, high-impact tutoring service that offers integrations with the three largest assessment organizations: NWEA MAP, Renaissance STAR 360, and iReady. By developing strategic partnerships with these assessment programs, we can leverage important benchmark data to assess benchmark and state assessment growth. This data allows us to highlight the results that matter the most to district leaders through impact analyses of our high-impact tutoring programs.
The partnerships we maintain with leading assessment programs further enhance the quality and effectiveness of our high-impact tutoring services. In case studies of how well our tutoring programs improve student achievement on these three assessments, the results demonstrate statistically significant growth in achievement for students who received FEV tutoring. The data suggests that the more tutoring sessions a student engaged in, the higher their growth on these assessments.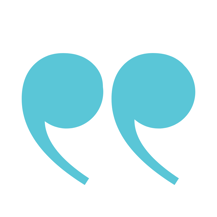 "Using a district's own assessment data, FEV Tutor creates a pathway to data-driven learning that drives outcomes for a wide variety of students," said Executive Vice President and Co-Founder for FEV Tutor, Ryan Patenaude. "FEV Tutor has more than a decade of evidence showing strong academic outcomes. FEV Tutor students not only show more growth than their peers, but the more tutoring they receive, the better they do. In addition, data shows that students who were furthest behind benefit the most."
Evidence-Based High-Impact Tutoring
This data reflects our 12 years of evidence proving strong academic outcomes through high-impact targeted instruction that accelerates student growth. Our results, research, and certifications qualify FEV Tutor for ESSER funds through the American Rescue Plan Act (ARPA). Schools and districts can feel confident in selecting FEV Tutor as a partner to accelerate learning after pandemic learning loss.
To learn more about how FEV Tutor helps accelerate learning with high-impact tutoring, read our new white paper: How FEV Tutor Integrates with Leading Assessments for Accelerated Learning.