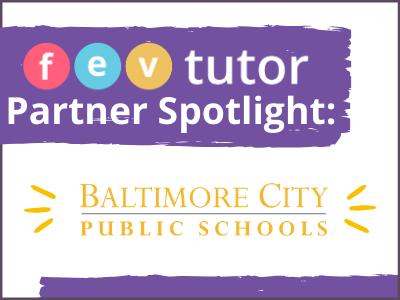 Live 1:1 At-Home Instruction

During COVID-19 Closures
Baltimore City Public Schools (BCPS) is an inner-city district with nearly 100% of students on free/reduced lunch, and a high number of homeless/transient students. The district is continually working to provide quality education while handling various external factors, most recently being school closures. To keep their students academically engaged, many BCPS Schools are incorporating Live 1:1 Online Tutoring into their remote learning plans.